FREE STUFF
To get your FREE STUFF now (see sample titles),
and my Newsletter with tips on
Awakening your physical, emotional, mental and spiritual Wholeness,
please enter your name and email address in the space below
(you may unsubscribe at any time).
IMPORTANT: Please add "awaken-contacts@aweber.com"
to your Outlook Contacts (so the email message does not end up in your Junk Box).
If you have spam filters, also add *@awebercom and *@awkenwithin.com to your "white list."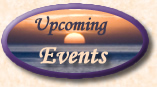 Click this button for Workshops, Events and Training